This page is being developed, Our shop is at Crufts, our Championship and Open Shows, but everything is available from Treasurer David Mannings. Email:  dgmannings@gmail.com 
From yearbooks old and new, some Centenary Items, Club badges, Golden Retriever shaped car air fresheners, also framed and unframed prints.
Watch this space!!
150 Anniversary Mugs £6.00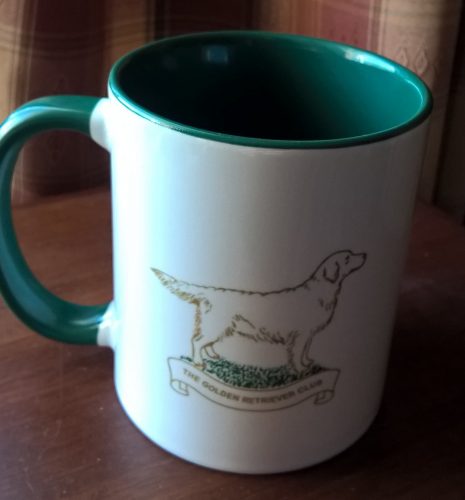 FRONT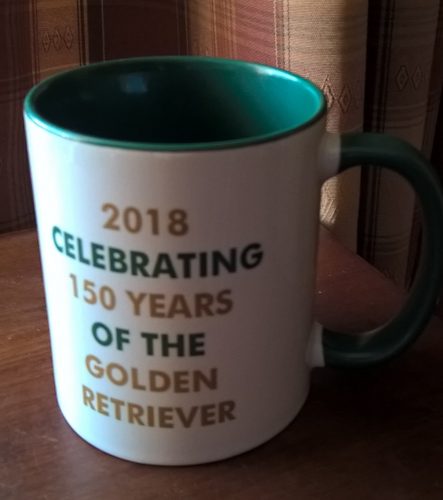 BACK
SPECIAL OFFER
CENTENARY STOCK ALL REDUCED
(See Below)
CENTENARY BOOK NOW REDUCED TO CLEAR STOCK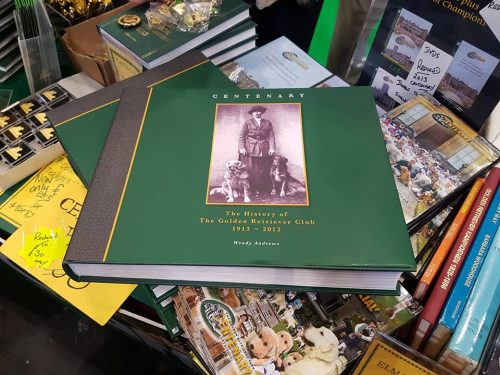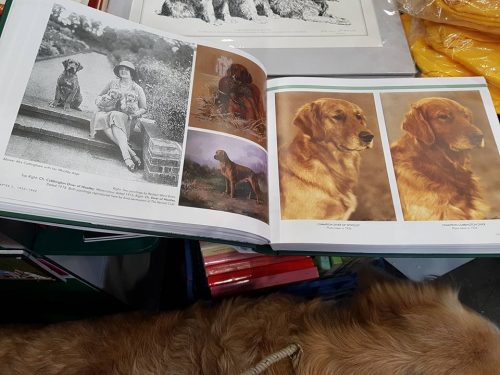 NOW £30
Scroll down to link for printable form
Postage and Packing:
UK: £13.00 for one, £16.00 for two, Europe: £25.00, Rest of the World: Airmail £40.00 or Surface mail £26.00
OVERSEA ONLY: can contact Mrs S Jolly to make a card payment over the phone  email: grcosmembers@hotmail.com
Please print the form, fill in, scan & email to dgmannings@gmail.com
or post to, Dave Mannings, Victoria House, 7 Haines Hill, Taunton,
Somerset, TA1 4HN
Centenary DVD's NOW £5 each
The Centenary DVDs
are still available!! Click below for an
order form. Just Cross out original prices.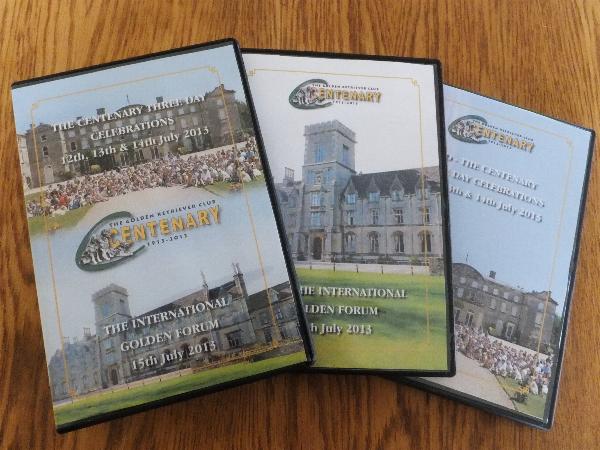 To download an order form for the
DVDs click here Please print the form, fill
in & then either scan & email or post as instructed.To download an order
form for the Centenary Book click here

 CENTENARY Brooch/pins
Reduced now £2.50

These commemorative brooches/pins may be ordered
fromDave Mannings (address on Committee page).Payment by UK cheque made payable to The Golden Retriever
Club for £5 plus £1 p&p.Overseas email Dave
about payment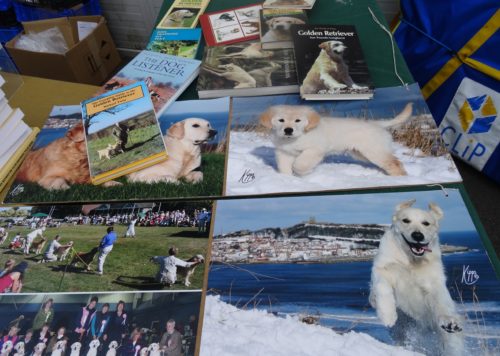 Three Champions Print NOW £20