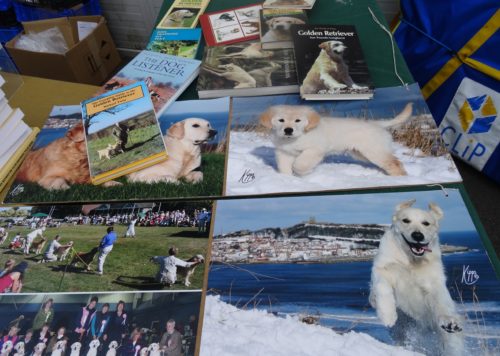 © Web Site  of The Golden Retriever Club
No part of this Web Site may be reproduced or transmitted in any form without
permission in writing from The Golden Retriever Club .
Welcome to The Golden Retriever Club Website
The origins of The Golden Retriever Club date back to 1911 when, under the leadership of Mrs Charlesworth, a committee of four or five stalwarts formed a club for Yellow Retriever owners. In 1913 this fledgling club was recognised by the Kennel Club and became known as The Golden Retriever Club. From those pioneering days the Club has grown to a membership in 2009 of 852 single, 968 joint & 7 junior UK members with 522 single and 194 joint Associate members from overseas.
The main objectives of the Club are:
(a) to encourage the breeding of Golden Retrievers sound in type, conformation and temperament to the KC Breed Standard, and
(b) to encourage and facilitate the training and working of the breed. These are achieved through Training Days, Seminars, Shows, Field Trials, Working Tests, and a Code of Ethics.
Recent News & Results
2023 OpSh Special Critique
The Golden Retriever Club Open Show Sunday 19th November 2023 Held at The Kennel Club Building, Stoneleigh Park, Nr Coventry, Warwickshire CV8 2LZ Judge: Julie Thomas (Hessonite) Thank you to the Officers and Executive Committee of the club for my invitation to your well run and friendly open show...